NEWS
Tweet Repeat: Retta Watches Scandal, Debby Ryan Hangs with OK! & More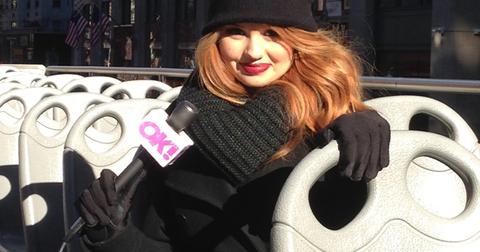 Nov. 26 2013, Published 1:08 a.m. ET
View all comments
Welcome to Tweet Repeat, your daily dose of the best celeb anecdotes found on Twitter. We've scoured the site looking for the funniest, weirdest, goofiest, deepest, craziest, sweetest, most intriguing thoughts of the day, from the most intriguing people on the internet. See what Rihanna, Nathan Fillion, SNL's Aidy Bryant and more were up to in the Twittersphere today.
I deliberately pronounce debris, "DEB-riss". Just to see if people are paying attention.

— Nathan Fillion (@NathanFillion) November 25, 2013
When Lana Del Ray is running late for stuff, it would be fun if she texted people "On-a Del Way". #sleeptweets

— Alex Blagg (@alexblagg) November 25, 2013
"wham bam thank you m'ambien!" - funny thing to say after 12 hours of sleeping-pill sleep

— Pete Holmes (@peteholmes) November 25, 2013
About to hit 1.3 million on here. I know what you like: photo-bombs, nude pics, cats, nude pics of casts; I got this. love, zb

— Zach Braff (@zachbraff) November 25, 2013
Guys, I think I'm finally ready to krump.

— Andy Richter (@AndyRichter) November 25, 2013
Did we miss any? Share in the comments or tweet us @OKMagazine.
Article continues below advertisement