NEWS
Twilight Casting News: Bryce Dallas Howard Eclipses Rachelle Lefevre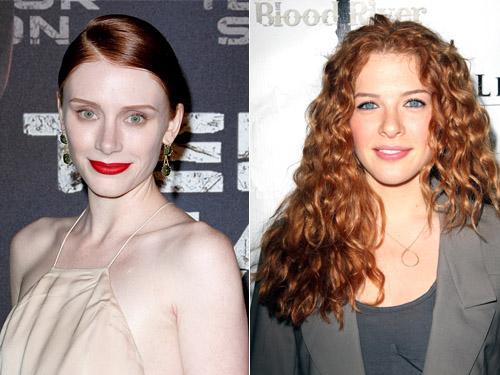 Despite last year's Twilight being one of the 2009's biggest blockbusters, and this fall's New Moon being the most anticipated movie of 2010, actress Rachelle Lefevre, who has played vampire vamp Victoria in the saga's first two installments, apparently is too busy to star in the third film, Eclipse, and will be replaced by Bryce Dallas Howard.
Summit Entertainment, the folks behind the Twilight flicks announced today that Bryce, daughter of Oscar-winning actor/director Ron Howard would assume the role of Victoria in Eclipse, which begins filming in August, because of scheduling conflicts for Lefevre.
Article continues below advertisement
"We are incredibly happy that Bryce has agreed to come into the franchise," said Erik Feig, Summit's President of Worldwide Production and Acquisitions. "Rachelle brought 'Victoria' to great screen life and Bryce will bring a new dimension to the character. The franchise is lucky to have such a talented actress as Bryce coming in to fill the role."
Eclipse, directed by David Slade from a screenplay by Melissa Rosenberg, is slated to hit probably every single movie screen in North America on Wednesday, June 30, 2010.