NEWS
Twilight Director Turned Down Big Payday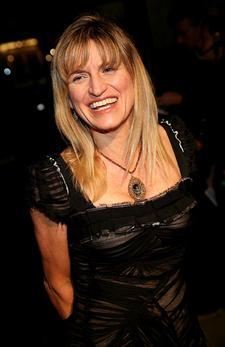 Despite an offer described by Catherine Hardwicke as "more money than I or anyone in my family has ever seen," the Twilight director says she had to turn down Summit Entertainment when they asked her to direct the sequel, New Moon.
The call came while she was having dinner with Robert Pattinson and Kristen Stewart, who play Edward Cullen and Bell Swan in the movie. Catherine says a modest budget and a tight deadline were behind her decision to walk away.
Article continues below advertisement
"I was devastated," she tells Entertainment Weekly. "I really did feel a strong connection to the people around the world that liked the movie – and to Stephenie Meyer and the actors. But I just didn't think I could make a good movie under those circumstances."
Chris Weitz will helm the sequel instead, which is currently in pre-production. Twilight fans can still get excited while waiting for New Moon, which premieres in November – the DVD of the first movie hits stores March 21.