NEWS
'Twilight Saga: Breaking Dawn - Part 1' Rakes In Over $100 Million Opening Weekend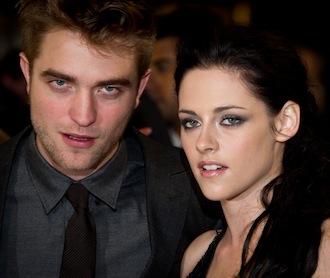 Many fans have eagerly awaited the Twilight Saga: Breaking Dawn - Part 1 to hit theaters across the globe and their excitement definitely showed, as the vampire fantasy flick raked in over $100 million in domestic sales during its' first weekend debut.
The movie, starring Kristen Stewart and Robert Pattinson, made $139.5 million in the U.S., according to the Hollywood Reporter.
Total, Breaking Dawn grossed $283.5 million worldwide after its' Nov. 18 premiere.
Article continues below advertisement
The Twilight Saga: Breaking Dawn – Part 2, also with Taylor Lautner, Ashley Greene and Nikki Reed, is due out in theaters on Nov. 16 in the new year.