NEWS
Twilight Sequel Gets American Pie Director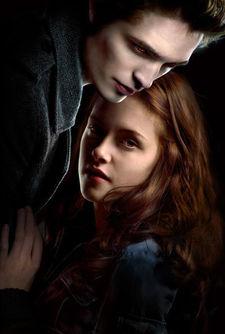 There couldn't be two more different teen movies than vampire romance Twilight and gross-out sex comedy American Pie — so it seems like an odd choice that the director hired to helm the sequel to the bloodsucking smash is one of the men behind the pie-humping blockbuster.
Director Chris Weitz, who produced and co-directed American Pie with his brother Paul Weitz, has been picked by producers of New Moon, the planned follow-up to Twilight.
Article continues below advertisement
This news comes less than a week after it was announced that Catherine Hardwicke, who helmed the film adaptation of the bestselling Stephenie Meyer novel, would not be returning for future entries in the series.
In a message to fans on her web site, Meyer defended the choice of Weitz: "I think he brings a lot to the table, not the least of which for me is that he wrote the screenplay for and directed one of my favorite movies of all time, About a Boy."