NEWS
Twilight Sequel Gets Full Speed Ahead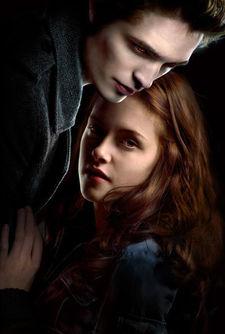 Fans who can't get enough of the Twilight series won't have to wait long for the second film to hit theaters.
According to Summit Entertainment, the sequel to the blockbuster hit, New Moon, is set to open in November, 2009 – just 12 months after the first film's release.
And just like Harry Potter, New Moon will have a new director this time around. Summit has secured Chris Weitz (The Golden Compass) to direct the second installment of author Stephenie Meyer's best-selling series about mortal teen Bella Swan and her dangerous vampire love interest Edward Cullen.
Article continues below advertisement
Catherine Hardwicke directed Twilight, which has raked in $150 million since opening on Nov. 21.