NEWS
Twilight Sequel Gets Greenlight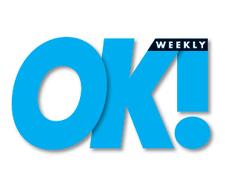 If Twilight fans couldn't get enough of the hit movie that broke box office records this weekend, they're in luck---a big screen version of the Stephenie Meyer's best-selling sequel to Twilight, New Moon, is also set to hit theaters.
Summit Entertainment, the film's producer and distributor, said it will move forward with the second feature film, also to be called New Moon. In a statement, Meyer said she is "thrilled" to be making another movie.
Article continues below advertisement
"I don't think any other author has had a more positive experience with the makers of her movie adaptation than I have had with Summit Entertainment," she said.
Meyer's popular vampire series tells the story of Bella, a 17-year-old girl who falls for the immortal and hopelessly good looking blood-sucker Edward. Currently in theaters, Twilight, based on the first book of the same name, had a blockbuster weekend debut in the US and Canada, raking in an estimated $70 million.