NEWS
Twilight Star Chaske Spencer Reveals How He Kept His Body In Peak Werewolf Shape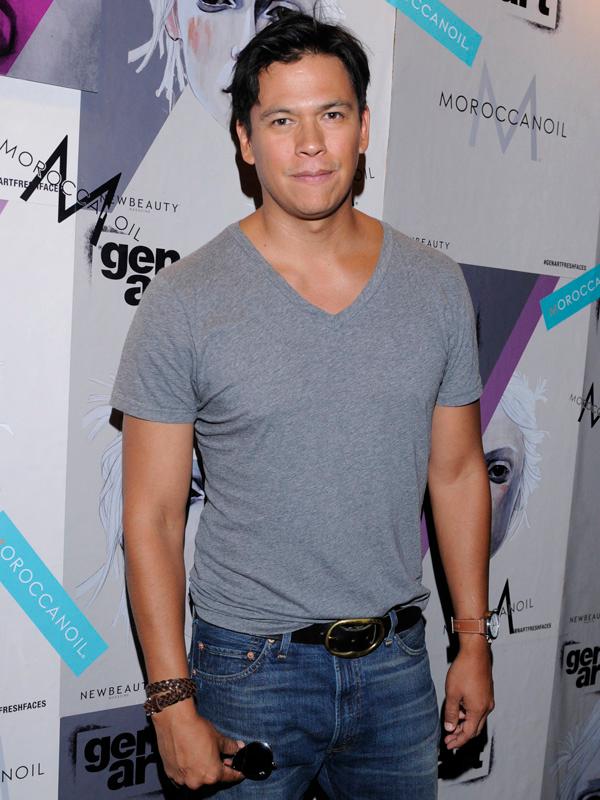 Chaske Spencer played Sam Uley, the lead werewolf of the pack, in all of the Twilight film sequels.
And now that the hit franchise is coming to end, the 37-year-old actor opens up to okmagazine.com about what he'll miss most, staying in shape for the role and life after Twilight…
How do you feel now that Twilight franchise is coming to an end?
Like any other day. It was fun.
How has being in this popular movie series changed your life?
Article continues below advertisement
I see myself on the packages of chewing gum.
What will you miss most about working on the films?
Vancouver
Do you think fans will be happy with the ending of the film?
Yeah. I think they will.
Who did you bond with the most on the film and why?
Gil. Because he is Gil.
Who will you be keeping in contact from the film?
The Soundtracks.
What do you think of the media storm around Robert Pattinson and Kristen Stewart's relationship?
Not much. I keep to myself.
What movie projects do you have coming up?
Winter In The Blood, Shouting Secrets, and Desert Cathedral.
You're very passionate about your non-profit United Global Shift - tell us about it.
It's a non for profit that helps people around the world. It's making sustainable change in the world. Here is the website. UnitedGlobalShift.Com. Be the shift.
What's your workout regime to get in peak condition for the role?
Article continues below advertisement
A combination of boxing, cardio, weights and watching my diet- steamed vegetables and fish are my new best friends.
Which role did you originally audition for?
Sam.
Who do you relate more to - vampires or werewolves?
Team werewolf all the way.
Would you prefer Bella end up with Jacob or Edward?
I think it's clear that Bella is meant for Edward, it's a fairy tale romance.
Would you rather fight Emmett or babysit Renesmee?
I think I would give it a go with Emmett.
Would you prefer to drink human blood or animal blood?
Neither, I think I'll stick to my protein shakes.
The Twilight Saga: Breaking Dawn - Part 2 opens in theaters on November 16.