NEWS
'Twilight' Stars Evacuate London Hotel After Fire Scare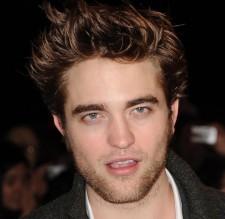 It's official: Robert Pattinson is so smoking hot he can set a building on fire. That's the only explanation for the cast being evacuated from their posh London digs, The Dorchester Hotel, after the fire alarm went off yesterday. Or perhaps it was a Twi-hard who just saw the outtakes from Rob's steamy Vanity Fair shoot and spontaneously combusted?
Robert, 23, Kristen Stewart, Taylor Lautner and New Moon director Chris Weitz were giving press interviews at the swanky hotel, which had to be cleared after the alarm sounded around lunchtime, reports Eonline.com.
Article continues below advertisement
"Everyone was out on the street," says a source. "There Rob was with his entourage, including Kristen."
A Dorchester receptionist told E! News it was a "minor incident," adding, "it's all under control now and was dealt with quickly."
Onlookers, let us know if you saw R-Pattz sparkle in the daylight!