NEWS
Tyra Helping Producer Pal Shed Pounds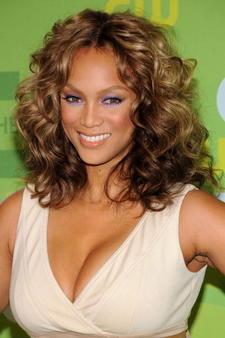 Losing weight and staying healthy is no easy task — just ask talk show host and former supermodel Tyra Banks, who spent much of her career being nitpicked by a thin-obsessed fashion world for her womanly curves. And now, a friend and co-worker of Tyra has decided to take her battle with the bulge into the internet spotlight.
Angelica, a 30-year-old producer on The Tyra Banks Show, is taking the ego-less leap of allowing readers of the hit show's web site, TyraShow.com, to follow and comment on her struggle to get down to a healthy weight.
Article continues below advertisement
"Angelica is a beautiful woman and I totally support her wanting to get back in shape and start eating healthier," Tyra tells OK! about her co-worker's decision to go public on the site's new Target:You blog.
In her initial blog entry, Angelica, who currently weighs in at 194.4 lbs, says she finally decided to get her life back in order when she got winded going up the stairs. "I realized it was time to make my health a priority again," she explains, before asking, "How does a girl who loves food and doesn't make time to go to the gym lose weight?"
How? With a little help from her supermodel friends — and thousands of readers. "She needs your support," says Tyra. "So log on to tyrashow.com and give her words of
encouragement!"