NEWS
U2 Goes Into Another Dimension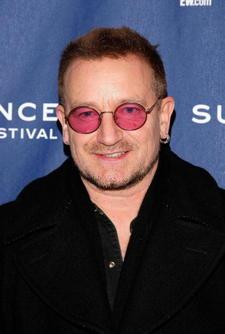 U2 is known for breaking new ground, so it makes sense the rockers would be the first people to produce a 3D film. Hitting theaters on Wednesday, U23D, their concert film, is the first live action movie to be shot, produced and shown in digital 3D. Watching yourself in 2D is hard enough, so what's it like seeing yourself with another dimension?
"It's kind of horrific," Bono tells Extra. "It's bad enough on the small screen... You think, 'Oh, God. Now, you get to see that lard arse 40 feet tall.'"
Article continues below advertisement
For more on Bono, tune in to Extra tonight!