NEWS
UFC Fighter Chuck Liddell Engaged to Heidi Northcott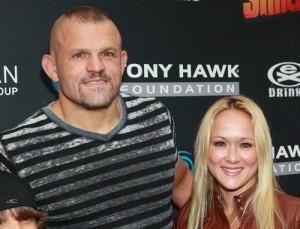 UFC champ Chuck Liddell popped the question to his girlfriend of one year, Heidi Northcott while he was sky high — in a helicopter!
That's right! Chuck, the ex-Ultimate Fighting champ and past Dancing With the Stars contestant, proposed to Heidi while the duo was on a helicopter ride over the Grand Canyon, according to Famecrawler.
DWTS WATCH: CHUCK LIDDELL KNOCKED OUT
The newly affianced couple haven't announced any wedding plans just yet, but with a proposal like that, we bet they will go big for the nuptials.
Article continues below advertisement