NEWS
UGLY BETTY: SEASON PREMIERE SCOOP!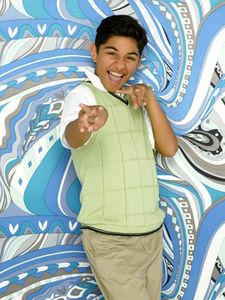 On Ugly Betty, our heroine may have make a huge decision tonight over two men, but her nephew, Justin, only has to make one.
The stylish teen will get a new friend this season, the TV Fanatic has learned.
"It's going to be really cool," says Justin's portrayer Mark Indelicato, who stopped by the OK! office to give us a little storyline scoop.
"I get to work with a boy that's actually sort of my age, so it's going to be fun. It's a great story line for me."
Article continues below advertisement
Mark, who is just 14, works with an adult cast, but he says they make sure he's included in their daily antics.
"It would be easy for people to say, 'Oh Mark's a kid, whatever,'" he exclaims. "But America invited me to go out for dinner with them last night while we were on set. We went for sushi, which was nice.
"It's the little stuff, when they do the little things like that when we're not shooting, when we are not Betty, Justin, Hilda and Ignacio, really makes it easier to shoot."
Well, America does play your onscreen aunt, which is usually the person who spoils the kids in the family.
"She's young, she's 24, so she acts more like my sister," Mark laughs.
Ugly Betty, the third season premiere, airs Thursday, Sept 25 at 8 p.m. on ABC.