NEWS
Ugly Betty's New Love Interest?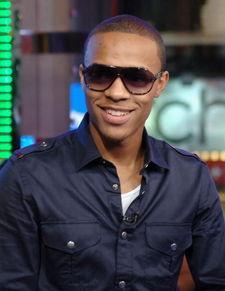 Ugly Betty is back with a new episode! Bow Wow guest stars this week, and Betty's humble BF Henry (with the flattest abs I've ever seen from the accounting department!) is in for more competition for her affection. Says Bow Wow, "I'm playing myself. It's Fashion Week and I get stuck in the elevator with Betty." For this Casanova, calling for help isn't exactly his first course of action. "Betty's a lady, so of course, I'm in the elevator flirting with her and different things like that," Bow Wow says with a laugh. Who needs 911 when you've got amore? And yes, Bow Wow's giving a little show, performing a single with Omarion from their new album, Face Off.
Article continues below advertisement
Bow Wow, who turns 21 in March, has his New Year's resolutions in order. "Make more money, please my fans and stay stress free," he declares. Only months away from being legal, Bow Wow has some smart advice for fellow entertainers who can't seem to stay out of trouble. "You have a job to do and an image to upkeep and you can't mess that up," he says. "Surround yourself with positive people and keep your head on straight."
Ugly Betty airs Thursday, Jan. 10 at 8 p.m. on ABC.