NEWS
UK Paper: Duchovny Story "Inaccurate"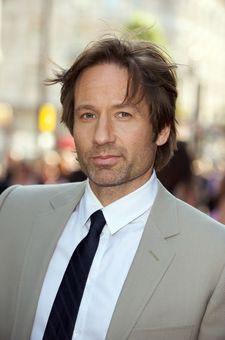 British newspaper Daily Mail is apologizing for a story it ran claiming David Duchovny had an affair with a tennis instructor.
In what it now calls an "inaccurate" article about the 48-year-old X-Files star, the paper says:
"On October 19, an article about actor David Duchovny may have suggested he had an amorous relationship with a tennis coach, Edit Pakay," the paper says. "We now accept this is inaccurate and Ms. Pakay and Mr. Duchovny are only friends who used to play tennis occasionally. Their relationship went no further and was not a factor in Mr. and Mrs. Duchovny's separation. We apologize to Ms. Pakay, Mr. Duchovny and to Mr. Duchovny's family."
Article continues below advertisement
Last month, Duchovny filed a suit against the Daily Mail, seeking $1 million in damages on the grounds of defamation and invasion of privacy. The actor, who was separated from his wife of 11 years, Tea Leoni, for several months, denied that an affair was the reason for the split. The lawsuit called the paper's story "false," saying, "it never happened."