NEWS
Under the Gunn's Mondo Guerra Weighs In On Grammy Fashion Hits and Misses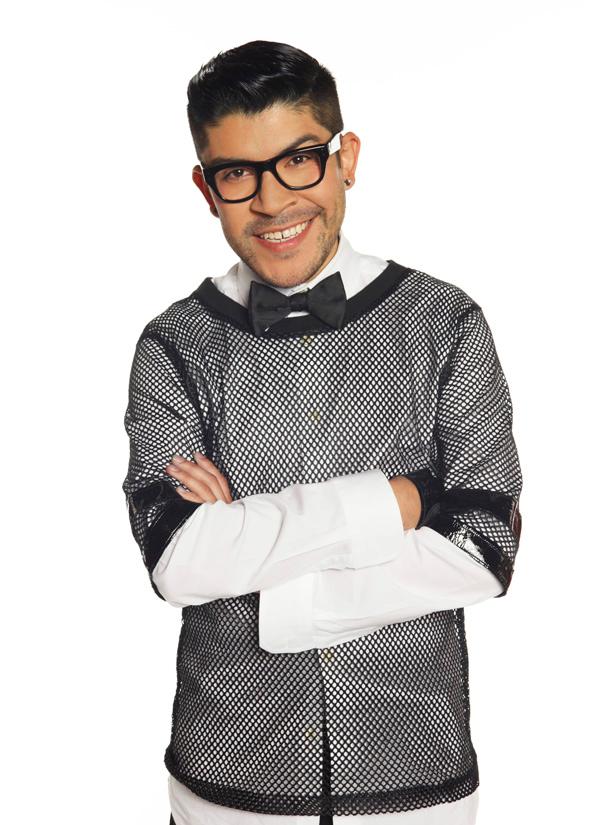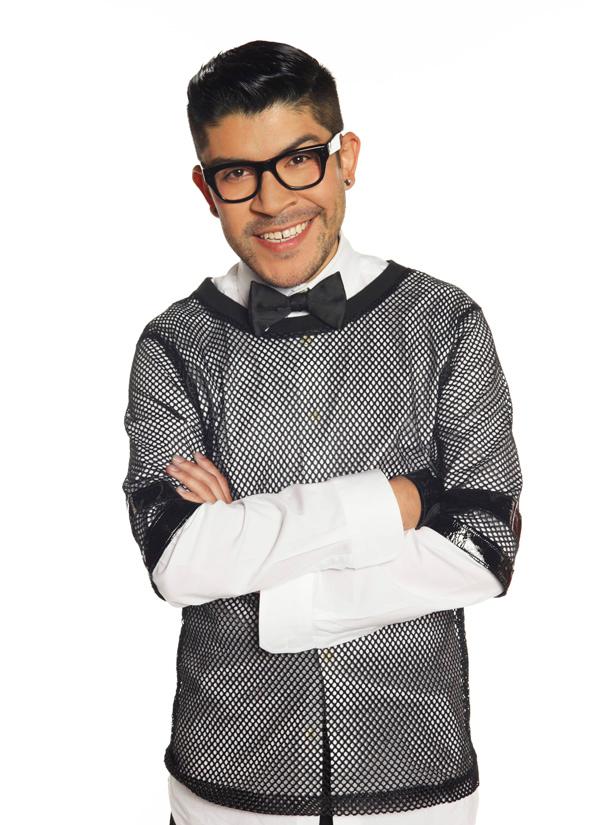 With all of the star power on the Grammy red carpet Sunday night, one thing was noticeably missing—risk-taking fashion.
"I watch the Grammys especially for the fashion," says Under the Gunn star Mondo Guerra. "It's not the Academy Awards, it's not the Golden Globes, it's the music industry—so you always expect somebody to come out and do something very offensive maybe, directional, risqué, adventurous, unpredictable—I didn't see any of that last night. When I saw some stars trying to go there it was really poorly executed. All of the people you would expect to take it there have grown up in a really kind of boring way."
Article continues below advertisement
Photos: Go Behind the Scenes of the Official Grammy Gift Lounge
With that being said, there were some people who got it right...kinda. Here's Mondo's rundown:
Beyonce
"My favorite from last night would have to be my buddy Michael Costello's dress (worn by Beyonce), and that's not just because we go way back, it's because Beyonce really took a risk here. To me it was very graphic, not in a scandalous way, I guess it could be a little graphic in that way, too, but it had some depth and some interest. It left a little to the imagination."
Photos: See All Of the Grammy Red Carpet Arrivals
Taylor Swift
"I don't ever see her ever really taking risks. I thought her dress was really, really beautiful but there was nothing fabulous about it. We always see her in these neutral color palettes. Thank God it wasn't another nude, jewel-encrusted dress. It was actually silver this time so she changed it up a little bit but still it was a glittery little dress she knows she can pull off. We expect that from her at this point. I understand you have to please the fans and respect your image but change it up a little bit and throw them a curve ball."
Article continues below advertisement
Katy Perry
"I thought her dress was cute. I thought it was very soft and romantic. That's kind of a double-edged sword for me because I know I talked about being adventurous and doing something unexpected and for Katy I think she did do something a little unexpected. I loved the white dress she wore. I thought the musical notes were very clever and cute."
OK! News: The Science Behind Anna Kendrick's Cascading Curls at the Grammys
Madonna
"Here's the thing, when I saw Madonna in her tuxedo I was a little amused because in the finale of Under the Gunn I actually wear a similar look so I can't really dog Madonna! When I wore that look a lot of people were saying that I looked Amish and I was like, 'Okay, I get it. The Quaker hat, the black suit with the white shirt and the tie. I get it.' I feel like it is fashionable and I like that she's doing what she likes to do. I don't think she had to go over the top. She's Madonna after all. She probably wore the tuxedo because it's comfortable. She probably wore the hat because she didn't want to do her hair. She is Madonna and she can do what she wants."
Who was your pick for fashion standout at the Grammys? Tell us in the comments below or tweet @OKMagazine.