NEWS
UNICEF Names Orlando Bloom Goodwill Ambassador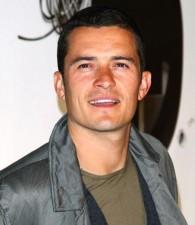 With his commitment to children's rights, Orlando Bloom has officially garnered the title of do-gooder, as UNICEF has named him as their goodwill ambassador. Previous famous faces to hold the job include the likes of Audrey Hepburn, Roger Moore, David Beckham and Vanessa Redgrave.
Orlando has supported UNICEF's work since 2007 when he visited schools in impoverished districts of Nepal, the Associated Press reports.
Article continues below advertisement
UNICEF said today that as its ambassador, Orlando is planning to focus on raising awareness of the global organization and advocating for needy children worldwide.