NEWS
United Airlines Bans Nearly 50 Types Of Dogs & Cats From Planes After Pet Deaths & Mix-Ups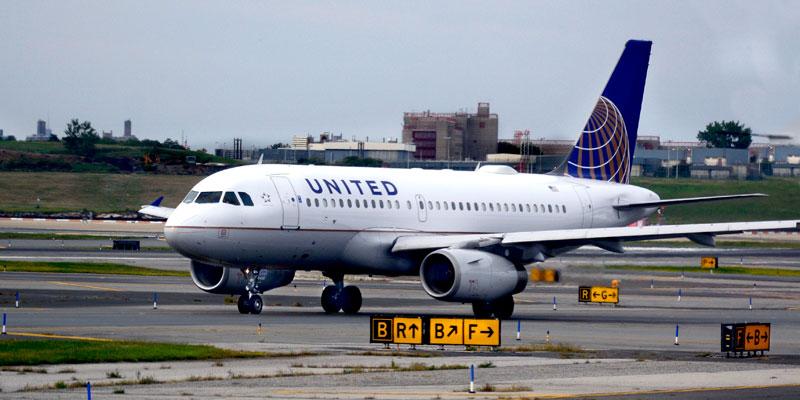 United Airlines has overhauled its PetSafe travel policy after a series of pet deaths and mix-ups on their airplanes. In March, a pug died on a flight after a flight attendant allegedly forced its owner to store it in an overhead bin. Another family's German shepherd was accidently flown to Japan instead of Kansas.
In an effort to prevent further tragedies and accidents, the airline is banning nearly 50 types of dogs and cats from its planes. The airline is also banning any non-dogs and cats, such as wild animals.
Article continues below advertisement
Short-nosed or snub-nosed dogs, like pugs and French bulldogs, are part of the ban "out of concern for higher adverse health risks," the airline's website explained.
"We are doing this to further minimize risk and ensure the comfort of pets we fly," Charles Hobart, a spokesman for United Airlines, told People. "Prior to today, we flew all sorts of animals. Geese, foxes, leopards, you name it, we pretty much flew it. That will change moving forward. We'll only fly dogs and cats as pets that belong to our customers."
"We understand that the new policies can present challenges to folks who have traditionally flown their pets where they need to be, but our overwhelming concern is ensuring the comfort of those animals and this is how we have to do it," he explained.
Pets are also forbidden from flying to four airports — Phoenix Sky Harbor International Airport, McCarran International Airport, Palm Springs International Airport and Tucson International Airport — from May 1 to September 30 due to unsafe warmer temperatures.
What do you think of United Airlines' new pet policy? Sound off in the comments below.