NEWS
Universal Responds to Bruno Lawsuit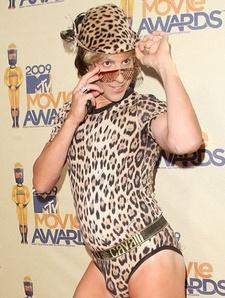 It's been several days since the news broke that a woman in California had <a href="http://www.okmagazine.com/news/view/14665/Bruno-Star-Sued-Over-Bingo-Boondoggle" target="_blank">filed a lawsuit</a> against actor Sacha Baron Cohen and Universal Pictures over a 2007 incident which she claims left her wheelchair bound. Both the comedian and the movie studio had remained quiet on the topic — until now.
Article continues below advertisement
In a statement released earlier today, Universal Pictures declared:
"The allegations made by Richelle and Lance Olson in their complaint are completely baseless. Filmed footage of the full encounter, which took place more than two years ago, clearly shows that Ms. Olson was never touched or in any way assaulted by Sacha Baron Cohen or any member of the production and suffered no injury. If the Olsons elect to proceed with their frivolous action, we expect each of the defendants to be fully vindicated."
MORE ON:
Sacha Baron Cohen
The incident in question relates to a prank pulled for Cohen's upcoming film, Bruno, in which the British actor travels America as his alter-ego "Bruno," an obnoxious, rude and flamboyant Austrian fashion reporter.
In the lawsuit, Olson claims that she had been tricked into hiring Bruno to host her senior citizens Bingo night, but when she realized she had become the butt of someone's joke, she attempted to wrestle the microphone from Cohen, only to end up in a humiliating scuffle that she alleges left her with a "double brain bleed" and forced to use a wheelchair and walker to get around.