NEWS
UPDATE: Brittany Murphy Appears to Have Died of Natural Causes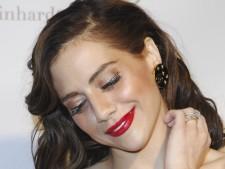 Suffering from cardiac arrest, the Associated Press reports that Brittany Murphy apparently died of natural causes, although an official reason will not be determined until toxicology tests are processed.
"It appears to be natural," Assistant Chief Coroner Ed Winter reveals to AP, although Brittany's autopsy won't be performed until Monday or Tuesday of next week.
Winter, who was said to be conducting a general investigation, told AP that they still need to look further into her medical history for more details.
Article continues below advertisement
But, an official from the Los Angeles County Coroner's Office said that as of now the 32-year-old died of natural causes, officially at 10:04 AM in L.A according to AP.
Winter also included that the family has yet to arrange Murphy's funeral proceedings.