NEWS
UPDATE: Natasha Richardson Severely Injured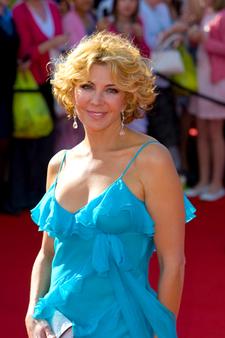 UPDATE: It remains unclear exactly how sick Natasha Richardson is after yesterday's skiing accident, but it is believed that she has now been moved out of Canada.
E! News quotes a spokesperson from the hospital where she was being treated as saying, "I was informed by the family's rep…she has left Canada and the family should give out more information by tomorrow."
A family friend also told E! that the star is being flown back "home," which is believed to be New York City.
Article continues below advertisement
Details are starting to emerge about the ski accident that left Natasha Richardson with "critical" brain injuries.
Apparently her fall was pretty minor -- and it was only an hour or so later in the day that she realized something was badly wrong.
Liam Neeson's wife was taking a private ski lesson at about 3 p.m. on March 16 on a beginners' slope at Quebec's Mont Tremblant resort.
Bloomberg is reporting that she stumbled and fell into soft, wet snow near the bottom of the slope.
The British actress's instructor called ski patrol, according to Entertainment Tonight, but at that point she had no apparent injuries.
In fact, TMZ reports that Natasha was smiling and joking with the patrol guys.
Apparently she refused to see a doctor and said she felt fine.
A source at the hotel has confirmed to ET that the instructor accompanied Natasha to her hotel room, and later on (TMZ says about one hour after the fall) she said she "wasn't feeling well and began complaining of headaches."
Article continues below advertisement
It was only then that she agreed to call an ambulance and the hotel dialed 911.
She had been conscious the whole time between the fall and leaving the hotel.
First she was taken to a clinic near the resort, but later transferred to Hopital du Sacré-Coeur in Montreal, according to Bloomberg.
CBC Newsworld television reports that her husband -- who had been shooting a movie in Toronto -- is now by her side.
Reports say she was with their sons Micheal Richard Antonio, 13, and Daniel Jack, 12, are also with her.
For more on the drama, tune in to ET on Tuesday, March 17.