NEWS
Update: Paula Abdul Talks About Dead Fan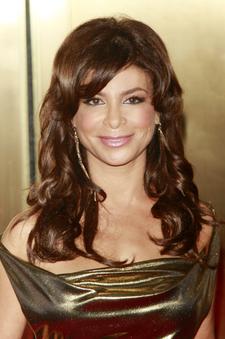 In what is being reported as a possible case of stalking gone wrong — or could just be a bizarre coincidence — L.A. police are confirming the Tuesday night discovery of a dead body outside Paula Abdul's home.
According to Access Hollywood, a 30-year-old woman was found dead in a parked car on the Idol judge's Sherman Oaks, Calif. street sometime after 6 p.m. on Tuesday after the LAPD received a tip from the law enforcement in nearby Ventura County.
Article continues below advertisement
"Our Van Nuys division did receive a call from the Ventura County's Sheriff," an LAPD rep told Access. "A woman's parents reported her missing and they thought that she may be at Paula Abdul's house."
TMZ is reporting that the deceased woman is Paula Goodspeed, a former American Idol wannabe. During her audition she said that the first picture she ever drew as an artist was of Paula, and the show's producers even made a short featurette on her passion for the singer. She didn't make it on to Hollywood however, which prompted Ryan Seacrest to comment, "the love affair is over."
Scroll down for video of Paula's Idol audition.
Paula, who was reportedly away from her home filming for the upcoming season of Idol, has already expressed her grief over the siuation as well, telling Entertainment Tonight, "I am deeply shocked and saddened by what transpired yesterday. My heart and prayers go out to her family."
<div><object width="420" height="339"><param name="movie" value="https://www.dailymotion.com/swf/k6hI4SjGIKwWph6uCi" /><param name="allowFullScreen" value="true" /><param name="allowScriptAccess" value="always" /><embed src="https://www.dailymotion.com/swf/k6hI4SjGIKwWph6uCi" type="application/x-shockwave-flash" width="420" height="339" allowFullScreen="true" allowScriptAccess="always"></embed></object><br /><b><a href="https://www.dailymotion.com/swf/k6hI4SjGIKwWph6uCi">Paula Goodspeed - Proud Mary!</a></b><br /><i>by <a href="https://www.dailymotion.com/Mr-Tee">Mr-Tee</a></i></div>