NEWS
Usher Seeking Joint Custody in Divorce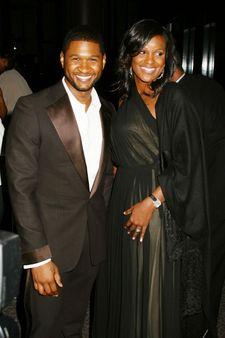 We can feel the divorce storm brewing between Usher and estranged wife Tameka Foster Raymond, and it's probably about to get ugly: According to divorce documents filed by Usher on Friday and obtained by E! News, the couple has been separated since July 2008, which means they were only together for 11 months of their two-year marriage.
"The marriage between the parties is irretrievably broken," read the documents, filed in Georgia's Fulton County Superior Court. "There is no reasonable hope of reconciliation."
Article continues below advertisement
The documents also reveal that Usher wants a copy of every document his wife kept during their marriage, including the usual tax files, paycheck stubs, bank account information and other financial records, insurance policies, real-estate rental agreements, medical records and automobile registrations.
On the eyebrow raising side of things, he also wants copies of "notes, cards, letters, photographs, film, documents, tapes, voice recordings, gift, jewelry, clothes" or other evidence that reflects on Usher's conduct during their marriage, as well as detective reports, photos or recordings that have resulted from either "surveillance or investigation" of Tameka's hubby. Which, in short means she might have hired a detective to follow Usher to find out of he was cheating.
And just in case Tameka could hide anything, he also wants copies of "any and all diaries or personal notes kept…during the course of the marriage."
Last but not least, Usher asks for joint legal and physical custody of their two sons, 18-month-old Usher V and 6-month-old Naviyd Ely, saying the boys "are substantially dependent upon each party for support."