NEWS
Vanessa Hudgens Catches Twilight Fever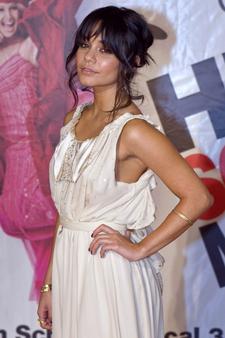 It's not only the fans going crazy for all things Twilight – even Hollywood stars are trying to get in on the vampire gravy train.
According to MTV News, Vanessa Hudgens is the latest young thespian trying to get a piece of the blood-sucking action, as she's apparently auditioned for a role in the sequel, New Moon. The High School Musical star would be playing feisty werewolf Leah Clearwater, part of Jacob Black's pack.
Article continues below advertisement
Ashley Greene, who plays Alice, is on board for the Hudge to become a part of the cast, telling MTV at a Golden Globes afterparty, "I think she'd be great."
The starlet also revealed that another rewrite for the sequel is in the works, sure to cause even more breathless speculation among Twilight fans.
"I'm with you guys — I'm so excited to read it."