NEWS
Vanessa Minnillo Refers to Jessica Simpson as the "Elephant in the Room" on TLC Show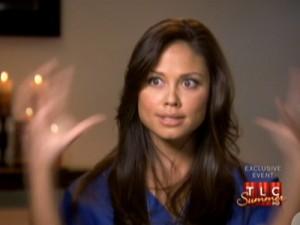 Nick Lachey is back on reality television with his wife. But this time around it's not Jessica Simpson with Newlyweds reruns. It's his new leading lady Vanessa Minnillo, in their TLC reality special Nick & Vanessa's Dream Wedding. But Jessica's presence still looms over the couple's nuptials.
The TLC special may be all about Nick marrying Vanessa, but his last wedding sparked a paparazzi picture frenzy and heightened interest still remains in Nick's nuptials with Vanessa because of his past with Jess.
Article continues below advertisement
"It's funny to me that they care, because I'd like to think that Nick and I are somewhat boring," Vanessa said of all the paparazzi attention. "But they care."
She also addressed "the elephant in the room" — Jessica, who is also engaged to NFL tight end Eric Johnson and busy planning her wedding.
"I think that she would probably pray as much as I do that they allow us to have our own moments," Vanessa shared while dining out with a friend.