NEWS
Vanessa Redgrave Postpones Performance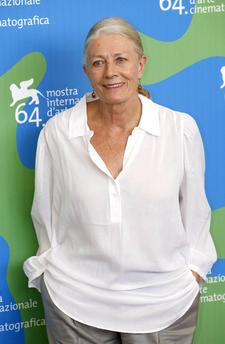 Vanessa Redgrave is grieving the loss of her daughter Natasha Richardson, who passed away unexpectedly last week, so it's no surprise that she's chosen to delay a performance of her one-woman show, The Year of Magical Thinking.
Eonline.com reports that the legendary actress was supposed to perform on April 27 at NYC's Cathedral Church of St. John the Divine.
Article continues below advertisement
St. John's spokesman, Jonathan Korzen, tells E! News that the one-night-only appearance by the 72-year-old Oscar winner is expected be rescheduled by the end of the week and that the church was "deeply saddened" by Natasha's death.
There is also the possibility of a special memorial tribute to Natasha with the show, which recounts author Joan Didion's experiences mourning the deaths of her husband and daughter.
NATASHA RICHARDSON REMEMBERED:
<a href="http://www.okmagazine.com/pixandvids/gallery/12673/1/Natasha-Richardson-Remembered" target="_blank"><img src="https://d-images.okmagazine.com/img/photos/large/23880.gif" width="74" height="100"/></a> <a href="http://www.okmagazine.com/pixandvids/gallery/12673/2/Natasha-Richardson-Remembered" target="_blank"><img src="https://d-images.okmagazine.com/img/photos/large/23879.gif" width="74" height="100"/></a> <a href="http://www.okmagazine.com/pixandvids/gallery/12673/3/Natasha-Richardson-Remembered" target="_blank"><img src="https://d-images.okmagazine.com/img/photos/large/23877.gif" width="74" height="100"/></a> <a href="http://http://www.okmagazine.com/pixandvids/gallery/12673/4/Natasha-Richardson-Remembered" target="_blank"><img src="https://d-images.okmagazine.com/img/photos/large/23876.gif" width="74" height="100"/></a> <a href="http://www.okmagazine.com/pixandvids/gallery/12673/5/Natasha-Richardson-Remembered" target="_blank"><img src="https://d-images.okmagazine.com/img/photos/large/23875.gif" width="74" height="100"/></a>