NEWS
Vanessa: Stalkers Are Weird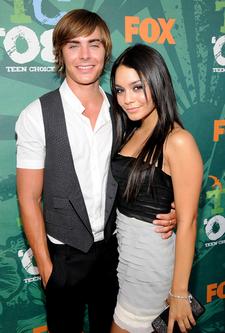 Listen up, middle-aged men: Vanessa Hudgens is sick of you chasing her around all day.
While the High School Musical 3: Senior Year star loves having adoring fans, she says things can get a little weird.
"It has become crazy, just the fact that we have people following us around," she tells PopTarts. "We're girls with 40-year-old guys chasing us and stalking us all day." It's really weird."
Click here to see OK!'s gallery of romantic Vanessa and Zac moments!
Article continues below advertisement
However Vanessa, whose star has been rising thanks to the Disney series of movies, along with HSM castmates Zac Efron, Ashley Tisdale and Corbin Bleau, realizes that fame does come with a price.
"It's really weird," she says of the constant attention. "But I feel like it's something that comes with the territory," she says of the constant attention. "Unfortunately there is not much you can do about it."
At least she has boyfriend Zac to keep her safe!