NEWS
Vatican Says 'Twilight' Has a "Deviant Message"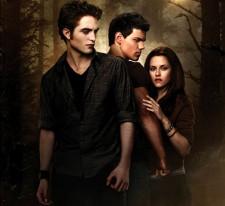 The Vatican is taking a strong stance against the themes in the Twilight Saga, E! News reports. "This film is nothing more than a moral vacuum with a deviant message and as such should be of concern," warns the Vatican's culture council leader, Monsignor Franco Perazzolo, in a recent statement. This is not the first time the Vatican has turned against novels with supernatural elements. They have also expressed their opinions on J.K. Rowling's Harry Potter series and Dan Brown's work The DaVinci Code. It's no surprise that Stephenie Meyer's bloodsuckers are on the chopping block.
Article continues below advertisement
"This theme of vampires in Twilight combines a mixture of excesses that, as ever, is aimed at young people and gives a heavy esoteric element," Monsignor Perazzolo adds.
The Volturi vampire scene in New Moon was shot in Italy in the Tuscan town of Montepulciano. The scene took five days to shoot.
Looks like the Pope won't be taking a side in the great debate of Team Jacob vs. Team Edward!