NEWS
VH1 Tough Love, Season 2!!!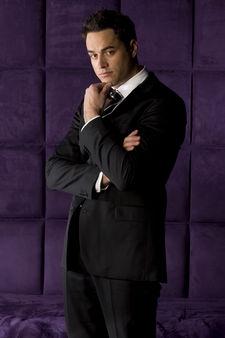 Arian had a pretty bad breakup with her drill sargeant Steven Ward on the last episode of VH1 Tough Love, but the love affair isn't over for the rest of us.
The series, in which the 28-year-old matchmaker puts lovelorn gals into an intense dating boot camp, has been picked up for a second season, the TV Fanatic has learned. (Girls across the country a rushing to get their applications in as I type!)
Article continues below advertisement
As for the girls still remaining in the Tough Love house, we'll find out if Steve's lessons paid off on the season finale airing Sunday, May 3 at 10 p.m. on VH1.
Make sure to pick up the newest edition of OK!, on stands Thursday, to see our exclusive pics from our Most Eligible parties in New York City and Chicago last weekend, hosted by the dating guru himself.
And no, I am not applying for the upcoming season, thank you very much!