NEWS
Watch: Vicki Gunvalson Threatens To Kick Someone's A** After She Does Entire Interview With Spinach In Her Teeth!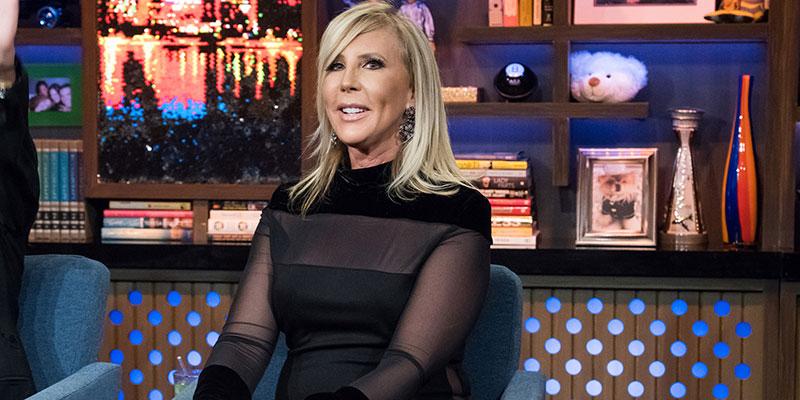 Real Housewives of Orange County star Vicki Gunvalson went from 0-100 quickly while being interviewed about what's in her purse.
The "OG of the OC" (according to Andy Cohen), did a video segment for BravoTV.com about the items that she carries with her at all times. Some include staples like her wallet, iPhone and floss.
The floss definitely came in handy about a minute into the clip, when she reapplies her lipstick and realizes that she's been doing the entire interview with spinach in her teeth!
Article continues below advertisement
"I had spinach in my burrito this morning," Vicki revealed, "and that's why you have dental floss."
She then proceeds to scream for some guy named Davis while freaking out about the "spin-cident."
"This is bad," she exclaimed. "Green thing in my teeth... I did the whole interview. DAVIS! I'm going to kick his a**". LOL!
Watch the clip above? What are your thoughts on Vicki's spinach malfunction? Sound off in the comments!