NEWS
Victoria Beckham on Fashion Killing Her Smile & Being a Fan of 'Fifty Shades of Grey'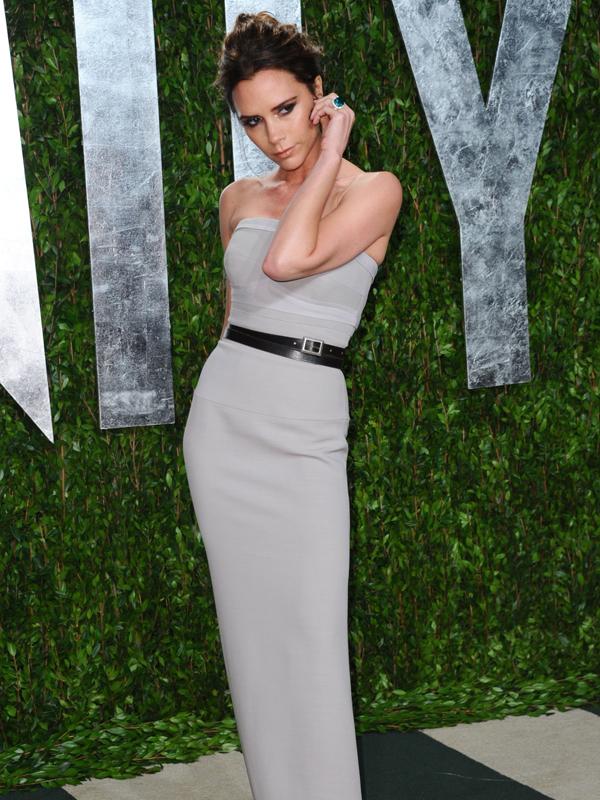 She's beautiful, thin, has a gorgeous family and is married to David Beckham, so why is the ever so stylish Victoria never seen smiling?
The former pop sensation graces the cover of Glamour's September 2012 issue, and she tells readers, "I actually used to smile a lot in pictures. I think I only stopped smiling when I got into fashion. Laughs. Fashion stole my smile! I've created this person. And I'm not saying that's not me, but I wouldn't say that's the whole me…. It's an armor that goes up."
Article continues below advertisement
OK! NEWS: DAVID & VICTORIA BECKHAM SMOOCH FOR THE KISS CAM AT THE L.A. LAKERS GAME!
One thing that is sure to always make the 38-year-old fashion icon smile is her family, which she admits could be expanding again in the future.
"I'd like everybody to be healthy and happy. I'd like to be growing the business at a steady pace, and to be making more women feel empowered, beautiful, and confident. And I'd never say never about another baby. It's a juggling act — a career, family, a husband who's busy. But I'd never say never!"
OK! NEWS: VICTORIA BECKHAM & BABY HARPER HAVE A MOMY-DAUGHTER DAY IN BEJING!
Although the couple is incredibly busy with work and kids, they still make time for each other and her hubby showed his support by coming to her fashion show in New York this past season.
"It was the first time! He's always been working or training. But I was nervous about this show," she admits. "I was feeling a lot of pressure. He phoned me the night before, and I just said, 'I want you to come be with me. I want a cuddle. I really do.' And it was great to have him there. I think he was surprised; I don't usually bother him with much detail. And then you get there, and the models, the hair, the makeup…I think he was blown away!"
So what does she do to relax in her down time? She reads Fifty Shades of Grey of course!
"I'm halfway through the second one," Victoria said talking about the bestselling adult novels. "I even bought my mum the book! But every time she tries to engage in conversation about it, I kind of dodge the subject. I don't really want to talk to my mother about S&M."
We don't blame her!