NEWS
Video: Billy Ray Talks About Vanity Fair Scandal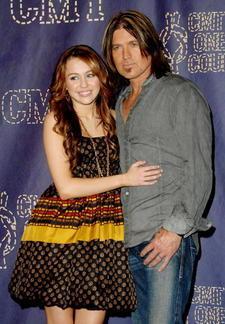 Even though Billy Ray Cyrus had already opened up to OK! about the scandal surrounding the Vanity Fair cover featuring his 15-year-old daughter, pop superstar Miley Cyrus, in nothing but a sheet, the country singer went on TV for the first time on Tuesday morning to give his side of the story.
(Scroll down for video)
"I didn't know they were gonna strip her down and wrap her in a blanket," Cyrus said on the Today show Tuesday morning, claiming that he had been at the shoot earlier in the day, but had to leave after posing for a few shots for celeb photog Annie Leibovitz.
Article continues below advertisement
"I had just finished a movie down in Florida. I flew in because Annie had specifically asked that I come in and do a shot with Miley," he continued. "I had worked with her before. She's a great lady. She's a good person, a great photographer. I was scheduled to be in Washington state the next day to play for the troops returning from Iraq and then the next day in Anchorage, Alaska."