NEWS
VIDEO: 'Case 39' — What Are You Afraid Of?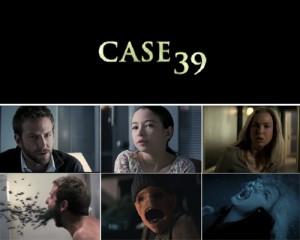 Everyone has fears. What if all of your greatest fears became real? Can you imagine if your fears were used against you? Prepare to have your pants scared off by a movie that makes your fears your reality on Oct. 1, when Case 39, starring Renée Zellweger and Bradley Cooper, hits the big screen.
Case 39 features Renee as idealistic social worker Emily Jenkins, who takes troubled youth Lilith Sullivan (Eclipse star Jodelle Ferland) under her wing and tries to find her a safe, stable home. Unfortunately, dark forces surrounding little Lilith soon come to light, and things go real bad in a real big hurry.
Article continues below advertisement
Check out the trailer for Case 39 below, and try not to think about all of the things that creep you out.
And don't forget to leave a comment telling us what you are most afraid of!