NEWS
VIDEO: Celebs Give Back Through 'Wrap to Rap'!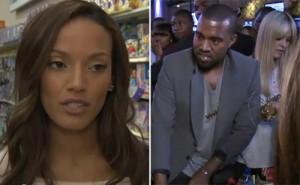 It's the season for giving back to those who need it most. Selita Ebanks, Kanye West, Sean Kingston, designer Zac Posen and NY Giant Keith Bulluck joined NYFC Youth Advisory Board members Anthony Taveras and Jessica Jimenez in New Yorkers for Children's (NYFC) Eighth Annual "Wrap to Rap"eighth annual 'Wrap to Rap' extravaganza!
The celebs recently united for the holiday gift wrapping event with Walmart as a proud sponsor, donating 2,000 gifts.
Article continues below advertisement
In the clip below, catch Selita and Kanye working hard for the cause. Also, Jay Sean and Red Cafe performed their latest hits for the wrappers, creating a fun and memorable evening for all.
NYFC makes a difference in the lives of youth in foster care through college scholarships, tutoring programs, job training and networking opportunities. There are over 15,000 children in foster care in NYC, and the goal of NYFC is providing them with the essential tools to become successful, self-sufficient adults.
Walmart is a dedicated of NYFC. To donate to NYFC during this holiday season, visit www.newyorkersforchildren.org and learn more about the successful 'Wrap to Rap' event HERE!