NEWS
VIDEO: Chace Crawford Jokes About Nip Slips on 'Gossip Girl' Gag Reel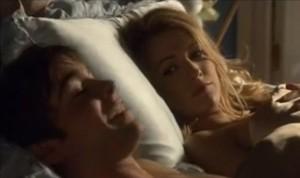 A gag reel from the Season 3 of Gossip Girl has been leaked, and it looks like the cast is a bunch of goofballs on set! Perhaps one of the funniest cast members may be Chace Crawford, who likes to crack jokes when he forgets his lines!
One of the best lines may be when Chace is lying under the sheets with co-star Blake Lively by his side. He asks, "My nips showin'? 'Cause I don't want dat to happen!" (around 2:20 minute mark)
Article continues below advertisement
Season 4 of Gossip Girl kicks off on Monday, Sept. 13 at 9 p.m. on The CW. The premiere begins in Paris!