NEWS
VIDEO: Dianna Agron & Beau Alex Pettyfer Heat Up the Big Screen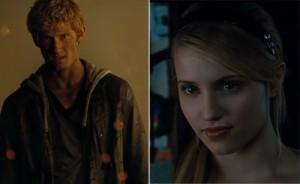 Dianna Agron isn't only focused on roaming the halls of McKinley high while in song. The Glee actress has also been taking her career to the big screen, wrapping up recent films The Romantics and I Am Number Four. The trailer for the latter, starring her off-screen boyfriend Alex Pettyfer, has just been released!
The 24-year-old actress plays her beau Alex's first love in a thriller about a young man who's being pursued by enemies sent to destroy him. How appropriate!
Article continues below advertisement
The flick hits theaters on Feb. 18, 2011!