NEWS
Video: Did Taylor Swift Get Breast Implants?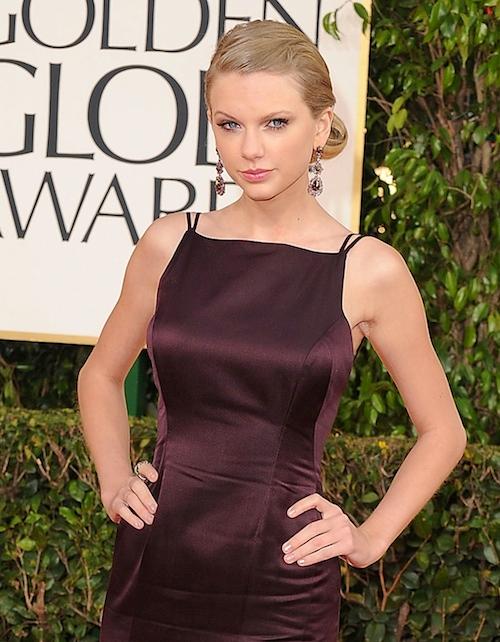 Celebs are known to just about anything to, um, enhance their appearance on the red carpet. Fans of Taylor Swift are currently wondering if their favorite songstress went to extreme measures to do just that.
After Taylor walked the carpet at the People's Choice Awards on Jan. 9 in a low-cut (especially for the her) dress, rumors began to swirl that she got breast implants. Taylor rocked a much more conservative neckline at the Golden Globes on Jan. 13, but the talk didn't subside.
Article continues below advertisement