NEWS
VIDEO: Ellen Shares an 'Idol' Prank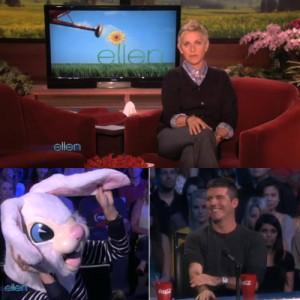 With Ellen DeGeneres as the newest American Idol judge, there is never a lack of laughter on or off the screen. Many may have been wondering what had Simon Cowell laughing on last weeks show, and Ellen fills fans in today on The Ellen DeGeneres Show.
What do you think of Ellen's bunny prank?
OK! VIDEO: FAN PLAYS PATTIN' PATTINSON ON ELLEN DEGENERES
Simon will be on her show tomorrow!
Article continues below advertisement