NEWS
VIDEO: Jimmy Fallon's Robert Pattinson Is Bothered by Christmas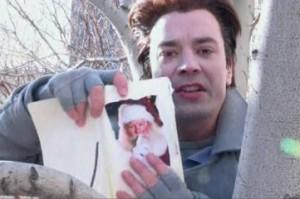 Lines at the mall got you down? Does Christmas make you inexplicably angry and full of rage? You're not alone. Robert Pattinson (as portrayed by Jimmy Fallon) is very, very bothered by Christmas, ranting, "Shopping bothers me, Christmas shopping... Christmas shopping bothers me!" in the newest "Robert Is Bothered" segment on Late Night With Jimmy Fallon.
OK! PHOTO: ROBERT PATTINSON IS A PERFECT GENTLEMAN IN BEL AMI PROMO PIC
Article continues below advertisement
"Christmas shopping is stupid!" rails Robert, adding that those who wake up at 5:30 a.m. are stupid. "The only people that wake up that early are people who farm for their food!"
OK! VIDEO: ROBERT PATTINSON ADMITS HE'S BOTHERED TO JIMMY FALLON
He's got beef with Santa Claus, as well.
"Do you take your child to take see a man in a red sweat suit, some fat drifter who doesn't have a job and you sit your child on his lap and he promises your child toys? Great parenting, job well done!"