NEWS
VIDEO: Justin Bieber Talks Pimple Problems for Proactiv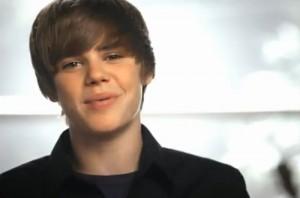 Justin Bieber is following in the steps of Jessica Simpson and Katy Perry, as the new celebrity face of Proactiv Acne Solution! The 16-year-old pop singing sensation has signed on as the newest spokesperson for the acne-fighting system.
"There are something that just come with being a teenager — feet grow like crazy, I can't stop that. Hormones kick in, I don't want to stop that. And then there are zits. I can't stop that," JB proudly proclaims in the new ad spot for Proactiv.
Article continues below advertisement
"There is no way I'm going to let a bunch of zits get in my way."
Catch Justin's video here!