NEWS
VIDEO: Katy Perry is Every Boy's 'Teenage Dream'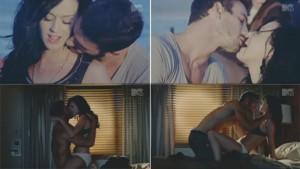 The highly anticipated video for Katy Perry's next single, "Teenage Dream," has finally been released! Katy, 25, teamed up with director Yoann Lemoine last month to film the fun, flirty and pretty provocative video.
The singer has been Tweeting up a storm about her newest video (in which she cast all of her friends). It was shot in her hometown of Santa Barbara, Calif.!
Article continues below advertisement
Wonder why her funnyman British fiancé, Russell Brand, didn't play opposite Katy as her hunky male love interest?
He was probably too busy filming his new movie Arthur — think Katy's intimate scenes will make him jealous?
Check out the video, via MTV News!