NEWS
VIDEO: Kelly Clarkson's Dropped 'New Moon' Track Leaked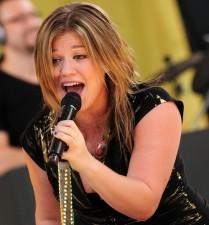 Kelly Clarkson has revealed her status as a Twi-Hard, but unfortunately for the Idol alum her song Empty As I Am, did not make the cut for the New Moon soundtrack. Out of her love for the vamp romance novel, Kelly wrote the song — what she describes as a sweet song with a sad melody — before Summit Entertainment even approached her to collaborate with the film. The lost track has been leaked on the Internet. Does it accurately convey the tumultuous Bella and Edward romance? Guess, Summit thought not.
Article continues below advertisement
An Interview, with Kelly where she talks about writing "Empty As I Am" for New Moon.