NEWS
VIDEO: Kristen Offered To Set Martha Stewart Up With R-Pattz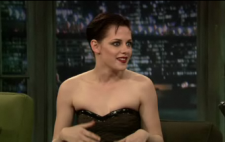 Twilight star Kristen Stewart may have only just recently summoned up the courage to finally reveal her romance with Robert Pattinson to the world.
But the young actress says she's willing to step aside for the Queen of the Kitchen, Martha Stewart (no relation... as far as we know).
At a taping of Late Night With Jimmy Fallon in New York today, Kristen (who we hear is something of a whiz with pastry) said that she had recently had the pleasure of meeting Martha.
Article continues below advertisement
But while the New Moon star had been keen to get some pointers on her pie crusts, Kristen told Jimmy, "All she wanted to talk about was Rob".
Martha admitted that she had had a dream about Kristen's handsome beau (in which they had "hung out" — whatever that means) and that he had seemed: "very real and very down to earth."
"She liked that," said Kristen.
Kristen joked that she finally gave up on her hopes of picking up some tips and promised Martha: "I can hook you two up if you like."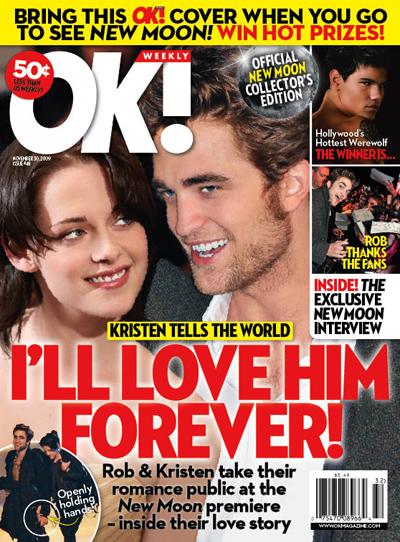 And for complete coverage of Rob, Kristen, and all things New Moon, be sure to pick up your copy of OK!'s all-new Twilight Saga special — on sale everywhere now!