NEWS
VIDEO: Leo Wants You!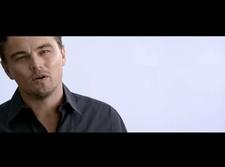 While they may be Democrat or Republican, some celebrities don't want to tell you who to elect as the next president, but they do want you to exercise your right to vote.
Leonardo DiCaprio and a few of his famous friends recently gathered to make a public service announcement urging viewers to make sure they're registered to vote before election day. Sources exclusively tell OK! that the star-studded PSA was filmed at Leo's L.A. home.
Article continues below advertisement
"I mean you do know that, right? You have to register first before you vote," says Leo in the almost-five minute spot.
Over three days the Body of Lies actor and his production company, Appian Way, put celebs like Tobey Maguire, Forest Whitaker, will.i.am, Jennifer Aniston, Halle Berry, Courteney Cox, Ellen DeGeneres, Jaime Foxx, Jonah Hill, Dustin Hoffman, Natalie Portman and more in front of the camera to get the message out to unregistered voters, asking them to also tell five friends to do the same.
The spot urges viewers to go online at that very moment to register, many saying they'll wait while you do so.
"I'll wait too," adds Sarah Silverman. "I'm going to take off my bra under my shirt."
Check out the celebrity-packed PSA below: