NEWS
VIDEO: Mary-Kate Olsen Parody Pokes Fun At Zac Efron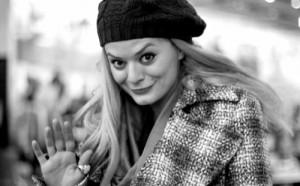 Ever wonder what would happen if Mary-Kate Olsen and Zac Efron sat down for dinner? Well, blogger/actress Elaine Carroll creates a parody based on that very encounter that is too funny not to share!
The Web site entitled "Very Mary-Kate" is dedicated to parodying Mary-Kate Olsen, and the woman behind the parody is funny actress, Elaine Carroll.
Article continues below advertisement
Carroll has made a series of nineteen videos parodying Mary-Kate and of course twin Ashley Olsen makes an appearance!
In this particular video, Mary-Kate has dinner with Zac, and they talk over the typical first-date topics, like music and menstruation.