NEWS
VIDEO: Meet R-Pattz's Two Youngest Co-Stars!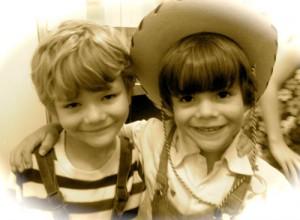 Can you imagine the opportunity of working alongside Robert Pattinson? Two lucky brothers from Chattanooga, Tenn. were picked to play Twilight heartthrob's sons in Water for Elephants. Mason Gonzales, 7, and Liam Gonzales, 5, were both chosen and casting agents didn't even realize they were related!
"They play two of Robert Pattinson's kids in the movie," mom Sonya Gonzales told News Channel 9, a local Chattanooga TV news station. "He Rob was so sweet and really nice and he let me take a picture with him."
Article continues below advertisement