NEWS
VIDEO: Miley Cyrus "Can't Be Tamed"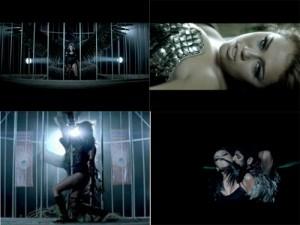 Miley Cyrus "Can't Be Tamed" and she wants the world to know it in her new music video. The former Hannah Montana Disney queen is hanging up her blonde wig and colorful leggings for a whole new look and attitude — one that is definitely more in-sync with the current music scene, yet a drastic departure from her old ways.
The video for Miley's new hit single, channels pop queens that have come before her, with hints of Christina Aguilera and Britney Spears.
Article continues below advertisement
OK! GALLERY: MILEY CYRUS ROCKS OUT FOR A GOOD CAUSE
Miley's antics in the video go along well with the song's lyrics (via PopEater), "For those who don't know me, I can get a bit crazy / Have to get my way, 24 hours a day / 'Cause I'm hot like that" and "I'm like a puzzle but all of my pieces are jagged / If you can understand this, we can make some magic."
Her making out with girls, dancing on polls and wearing lingerie probably isn't appropriate for her 12-year-old fans though.
Hey, she's "just being Miley." What do you think of the teen sensation's new vibe?