NEWS
VIDEO: Seven-Year-Olds Get Down (And Dirty?) to "Single Ladies"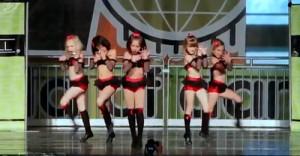 Even though the song came out in 2008, the dance covers keep coming for Beyoncé's hit "Single Ladies." The song seems to have a universal appeal and all generations want to "put a ring on it." These seven-year-old girls definitely give one rocking performance! But is it appropriate?
According to BuzzFeed, the girls in it are 7, and they sure can shake it like Beyoncé.
Article continues below advertisement
But is this performance age appropriate?