NEWS
VIDEO: Sharon Osbourne Says Susan Boyle Needs to Shave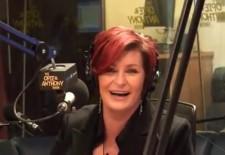 Sharon Osbourne made some not so nice comments about Susan Boyle on The Opie & Anthony Show and they are now on video, dlisted reports. "I like everybody to do well. Even somebody that looks like a slapped arse," Sharon says. Oh, and that's not all!
Seems as though Sharon couldn't decide if she should be nice or be mean.
"God bless her. It's like, 'You go girl', She does look like a hairy arsehole," Sharon said. "She is a lovely lady. You just want to say 'god bless' and here's a Gillette razor."
Article continues below advertisement