NEWS
Video: Is This The Strangest 'American Idol' Audition Ever?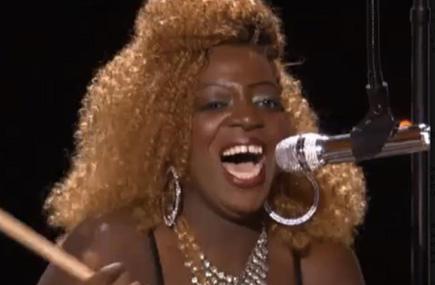 It's down to the top twenty women on American Idol, and Zoanette Johnson's solo performance that secured her spot as a finalist is perhaps the weirdest audition that actually worked in the show's 12-season history!
"Seriously, I think people are going to be looking at this performance for years to come," raved judge Mariah Carey.
"I am bowing down at your feet today," gushed Nicki Minaj. "I am honored to be a part of 'Idol' this year, just to say I was part of The Zoanette Era."
Article continues below advertisement
Watch 20-year-old Zoanette belt out her original song, play the drums, drop her drumsticks and scold the band!
Do you think Zoanette was entertaining or annoying? Does she really deserve to go to Hollywood? Tell us what you think in the comments below or on Twitter @OKMagazine
More Videos We Think You Need to See:
Video: First Look At New Episode of 'Kourtney & Kim Take Miami'